ianheard on: STEM Blog
Feel free to use the comments section to ask questions, make requests (within reason!) or to respond to the question of the day!
...who will be first?
Mr H.
---
ianheard on: STEM Blog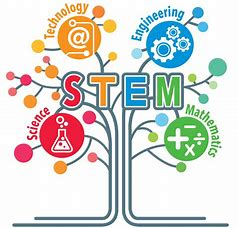 Happy April Fool's Day and welcome to the new STEM blog. Blow are some links for some fantastic STEM activities for you to try at home. If you do try out some of these ideas, please let us know by adding a comment or sending photos etc to one of the school email addresses, e.g class4@floreceprimary.co.uk
Here are some great activities to use up all those empty cardboard tubes from stockpiled toilet rolls:
https://www.sciencebuddies.org/blog/science-activities-toilet-paper-tubes
For the computer programmers amongst you, Scratch is a free downloadable or online resource to develop basic coding skills. Check it out at:
Engineering experts might like to try out some of these ideas:
https://www.jamesdysonfoundation.co.uk/resources/challenge-cards.html
Mathematicians will enjoy these online interactive maths challenges:
(Activities for younger pupils and secondary age students are also available)
QUESTION OF THE DAY: If you could invent something that has not been invented yet, what would you invent and what would you call it? (Maybe you could draw it or even make a prototype too!)
Have a great day STEM kids!
Mr H.
---